GOING FROM
Feeling lost
Fear
Not being good enough
Not being worthy
Feeling stuck
Being confused
Feeling incomplete
TO
Finding yourself
Courage
Feeling more than enough
Feeling worthy
Live your life as you want to
Gaining Clarity
Feeling complete
12 healing Sessions (1h/session/week) on the following subjects:
Self-love
Health (mind,body-soul)
Perception of life
Perception of society
Perception of time
Relationships
Family
Hobby/Passions
Finances
Job/Business
Home/Home environment
Manifestation
+ BONUSES!
Access to Private Facebook Group for additional support
Manifestation Meditation
Forgiveness Meditation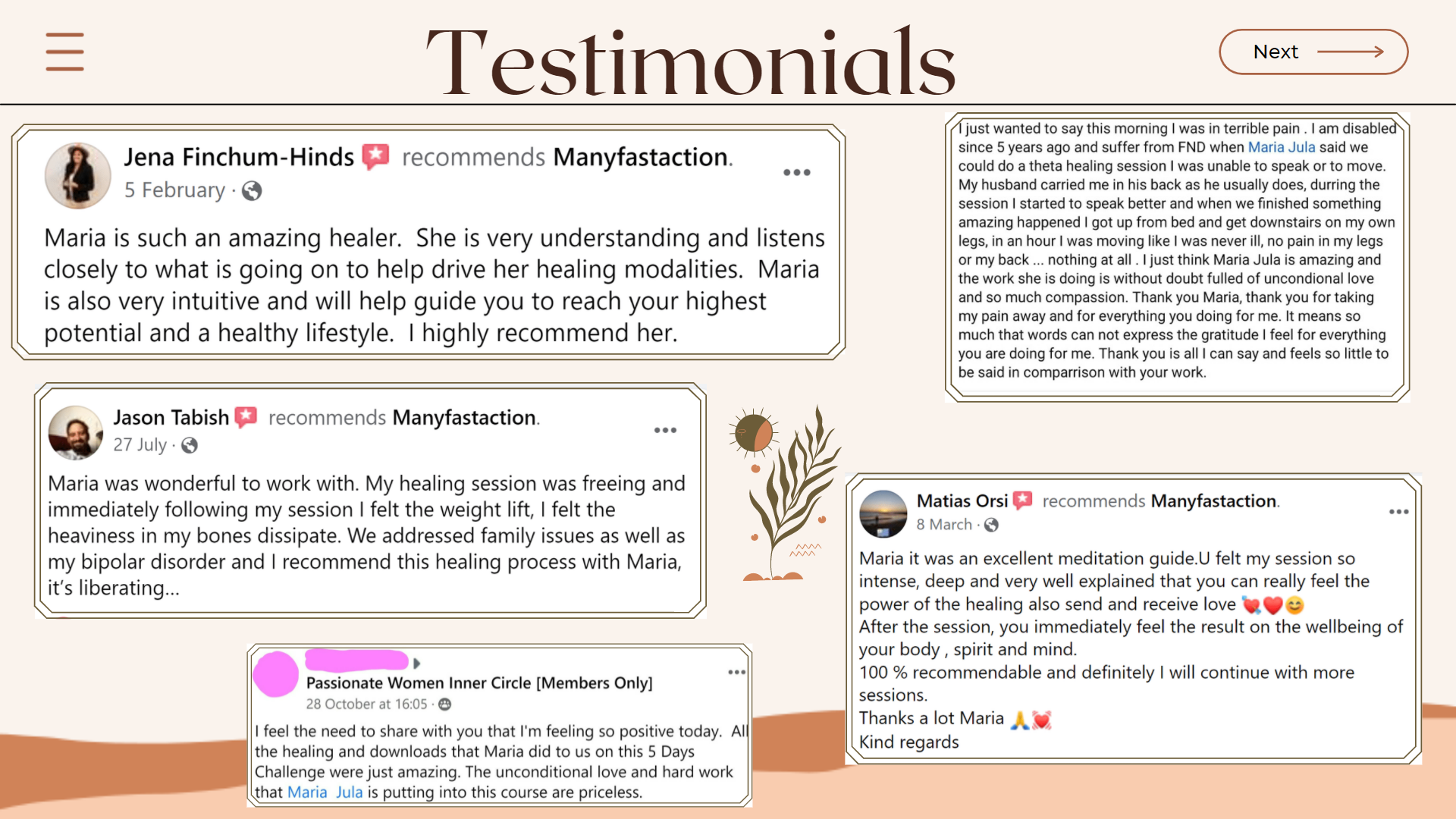 Why this?
Everything is happening for a reason, and by being here, you prove that you want something better to happen in your life!
The structure of this program is to help you improve all aspects of your life.
Why now?
You have a chance to finally move toward your goals
When is the best time to plant a tree? 20 years ago! When is the next best time? RIGHT NOW!
If you don't take action now, you will be in the same situation, doing the same mistakes over and over again.
Why you?
You deserve to make things happen for you, not against you.
You are worthy of this intensive healing.
You are here, asking for more.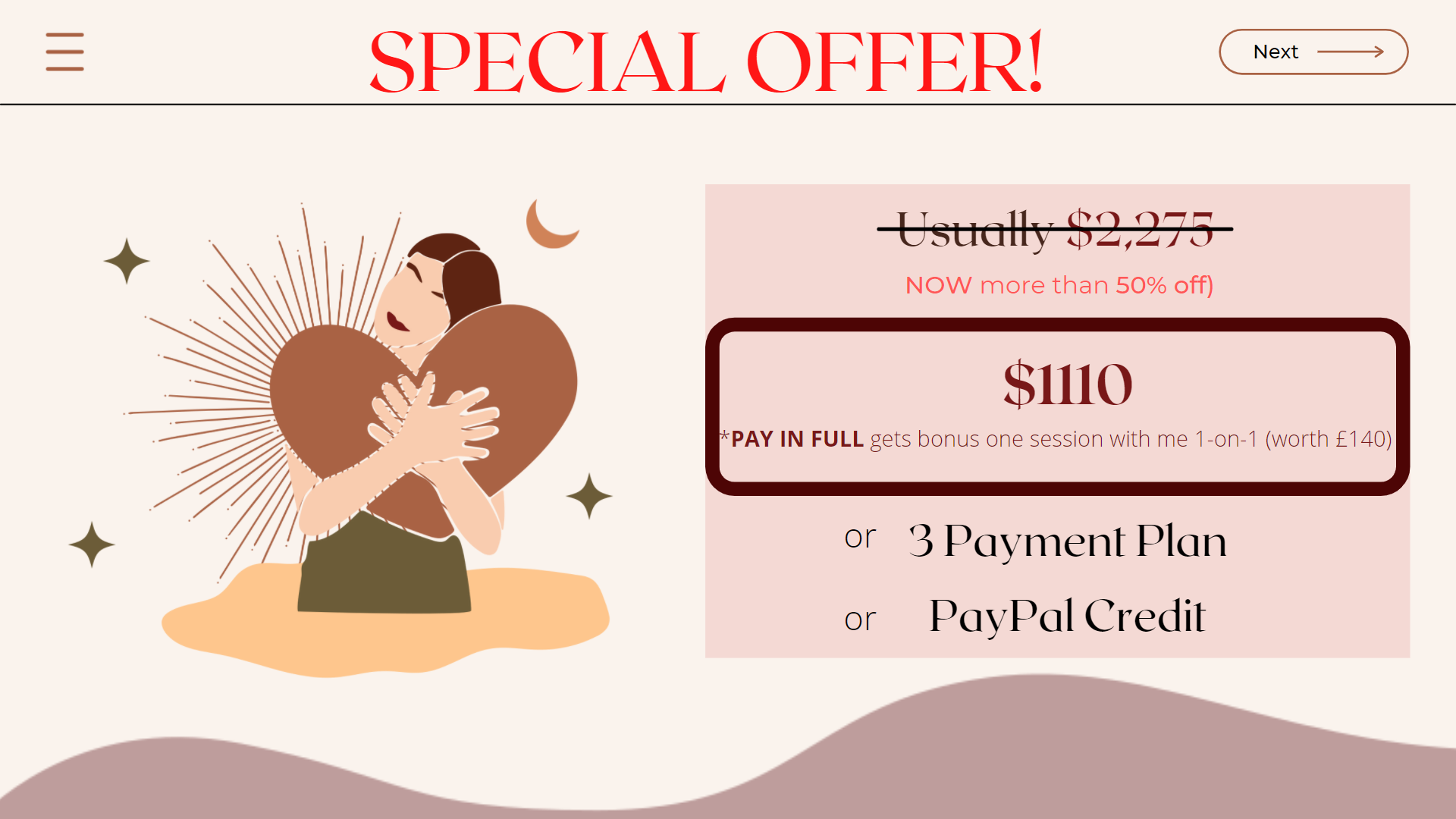 *If you choose to PAY IN FULL  you get a 1-on-1 healing session for FREE
*If you want to make a Payment Plan or PayPal Credit choose the yellow PayPal button. (these options are not available by Debit or Credit Card)